Individual clinical supervision is available for LCSW and LPC candidates. I do not provide ongoing supervision for current independently licensed professionals.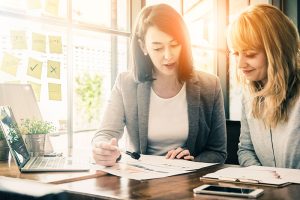 When it comes to clinical supervision, I believe several areas are important to target. The primary area of focus is your clinical work and the development of clinical skills. That being said, being effective in your documentation, communication, and other administrative tasks is vital to your professional success as well. I can help you find and maintain the best version of your professional self in these areas. Most importantly, I can help you avoid burnout and maintain balance between your personal self and professional self. Working in the mental health field is demanding and we are all vulnerable to burnout, overwhelm, and imposter syndrome. For you to reach the professional potential you desire, it is essential to have clinical supervision that fits you as you work towards independent licensure.
My qualifications to be a clinical supervisor are made up of both advanced training and varied work experience. I am credentialed as an Approved Clinical Supervisor through the Center for Credentialing & Education. Earning this credential initially requires: at least 45 hours of specialized clinical supervision training; a minimum of 5 years of post-master's experience in mental health services that includes at least 4,000 hours of direct service with clients, and completion of at least 100 hours of qualified clinical supervision overseen by another supervisor. I continue to pursue advanced training in the area of clinical supervision to be aware of the most current best practices.
My work experiences beyond this practice have been in community mental health (community based, residential, outpatient, modified therapeutic community, mobile crisis) primarily with clients living with severe and persistent mental illness, adult individuals who have committed sexual offenses, and individuals navigating mental health crises. Working with diverse clients in varying environments has allowed me to cultivate the knowledge and skills necessary to supervise a variety of clinicians. I can understand multiple professional perspectives and roles in the mental health system and am eager to hear about your unique professional experiences and goals and witness your growth.
Click the button below to schedule a free 15 minute clinical supervision consultation. Consultation time will be used to discuss your professional goals and the clinical work you are engaged in. This will allow me to understand if I am a potential fit to be your supervisor and how I can best support you in your professional growth.
$100/1 hour meeting